Brand Recall
Recall, also referred to as unaided awareness, captures the brands that are most "top of mind" among survey participants. Achieving this level of brand awareness is no easy task. It takes a combination of brand spend + functional association + time. By definition, a brand with strong recall has products, solutions, or technology that represent an entire product category. When you think of tissues, you probably think of Kleenex. When you think of coffee shops, you likely think of Starbucks. When you think of payroll, odds are you think of ADP.
Many of the companies identified no longer exist, and haven't for years, providing testament to the enduring power of brand.
Our panel named nearly 200 different providers when prompted to name learning technology brands. Notably, many of these brands no longer exist as independent entities, having been absorbed into other providers (R.I.P. Plateau, GeoLearning, Docent, and Element K). It's hard to forget a brand once it's locked in the market's mind, which provides a testament to the enduring power of a brand. As such, we consolidated acquired brands into the totals of their new parent companies. So the Oracle tally includes both Taleo and Learn.com. And the SAP/SuccessFactors tally includes Plateau. The only exception is Skillsoft's acquisition of SumTotal.
Figure A. Overall leaders
This chart shows what percentage of our respondents named a company unaided when asked for learning providers they knew by name.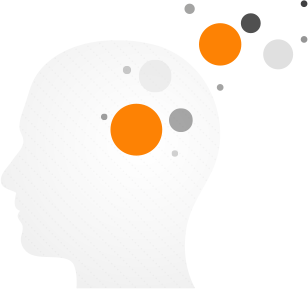 The Starr Conspiracy's Take
As the longtime leader in learning, Saba leading the pack in recall isn't a huge surprise. What may be more surprising is seeing SuccessFactors — thanks in part to its Plateau acquisition — and a more education-focused Blackboard tied for second. We were also a little surprised to see Cornerstone OnDemand come in behind Moodle, and Kenexa/IBM not even crack the top 10. And though it remains to be seen how the two brands will co-exist, Skillsoft and SumTotal are the new 800-pound gorilla in enterprise learning. Together, they dominate unaided brand awareness and present a formidable challenge to other leading brands.
Figure B. Graph of "first mentions"
This chart shows what percentage of our respondents named a particular company first when asked what learning providers they knew by name unaided, assuming they named two or more companies.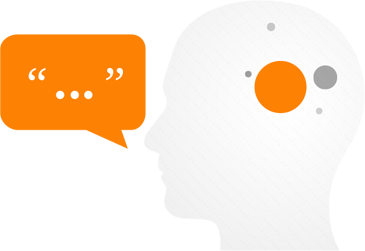 The Starr Conspiracy's Take
Given the lower than expected recall numbers, Cornerstone OnDemand's first mentions should be encouraging. Those familiar with the brand largely think of them first. SumTotal — another longtime leader — and Saba did very well, along with SuccessFactors/SAP, Blackboard, and Moodle trailing close behind. All of these brands have developed deeper ties to our primary audience of corporate learning, which helps these brands rise to first mentions.
Figure C. Full Recall Chart
This chart has every company name we collected during our unaided brand recall question. Around 200 brands are represented in all.
The Starr Conspiracy's Take
This is an impressive display of the broad variety of brands the market thinks of when they are asked about learning technologies. There's a precipitous drop-off after Skillsoft, with only 9 brands getting double-digit mentions from our panel.
Learning-Focused Talent Management Providers and Education Dominate Recall
With Saba, SumTotal, and Cornerstone OnDemand all ranking in the top five of both overall recall and first mentions, it obviously pays to be focused on the learning space from a product and solution standpoint. Education market-focused brands like Blackboard or Moodle, one of the few open-source players and omitted from our recognition question (see below), have surprising saliency in the minds of largely corporate learning buyers.
Outside of those, the continued presence of brands long gone from the market — for instance, Docent merged with Click2Learn a decade ago to form SumTotal — shows the staying power of brand recall measures. When you lift your brand to a level of high brand recall, you can expect to keep it there for a long while — even if your organization ends up merging or getting acquired down the road.
Continue